Hi there : )
Have you ever thought about a side hustle, or even starting up your own business to make money from home? Are you a blogger open to an additional source of income that could integrate easily into what you're already doing? Are you obsessed with LipSense and want a 50% discount for $55 (the cost of a Starter Collection!)? Maybe you stumbled across this post looking for more information about how to become a LipSense Distributor (+ get a free color and gloss!)?
Well, if any of the above are you I want to tell you about an opportunity you're not going to want to miss…
A Little About Me
My first introduction to LipSense/Senegence was 6 months ago when I had the opportunity to write a product review post for this blog. I was instantly hooked and couldn't get over A) how well the product worked (I can kiss my baby/hubby all I want and never leave a mark!), and B) how CONVENIENT it was for a busy, working mom like I was at the time to put on a lip color once in the morning and have it last all day long. I've used LipSense religiously ever since!
I thought about becoming a distributor at that time for the discount (20-50% off) but wanted to research the company further and talk to other women who were already distributors before making the leap and starting up another business. I wanted to make sure this was a company and process I believed in as much as I loved LipSense.
Why I Became A LipSense Distributor
Flash forward and here I am – still busy as ever – but now with the opportunity to stay at home with my 1-year-old daughter, Taylor.  Although I put a successful career in Special Education on pause for this season, my ambitions and the desire to make money from home to contribute financially to our family are still alive and kicking.
I became a SeneGence Distributor to share incredible products I truly believe in + have an additional stream of income for my family, but also to share my love for entrepreneurship and being a #momboss. Over the last year, this blog has been an amazing way to build connections with and provide resources to other moms, but also turned into a profitable business.
Now my dream is to use this platform and my experience to inspire, encourage and help women + other moms to:
1) VALUE themselves, their beauty (inner and outer) and what they uniquely bring to this world,
2) BUILD a business to make money from home, if that is their desire.
The LipSense/SeneGence piece is just an addictively fun, beautiful catalyst to get there…
Do I have your attention? Ok good, read on to find out why and how to become a LipSense Distributor…

Why Should You Become A LipSense Distributor?
If you're asking yourself the question, "Why should I become a LipSense Distributor," here are 6 reasons I  say you should go for it!
Your personal goals matter – If this is something that has peaked your interest, it's SO worth taking the plunge and doing something for yourself and your family that you'll be really great at! If you believe in yourself and you're willing to learn + work, this is a GREAT business to jump into.
Income potential with low investment cost – Becoming a distributor will only cost you $55. Yep, that's it. Right now is honestly the ideal time to get in with this company. They are still relatively new (but very successful and growing like crazy), and there aren't (yet) a ton of distributors. There are girls on my team who literally make tens of thousands of dollars A MONTH with SeneGence. As with any endeavor, you get out what you put in, so you'll need to be willing to work but I'd say signing up is well worth the $55 investment.
Perks of the discount – even if you just sign up for the discount alone, I think it's worth it since you get 20-50% off all your orders. A lot of my team members (Taylor-made Beauties!) sign up just for the discount, and end up realizing the potential and fun of selling this stuff as well! Plus, as a SeneGence Distributor, all your makeup is a tax write off! Um, yes, please!
Easy sell – Sene Gence products are great, but LipSense honestly sells itself. I would NEVER, EVER sign up to sell something I had to bug people to buy. You don't have to worry about being that annoying, salesy person obviously begging for your business "following up" all the time (we all know at least one, right?). At this point, women are out there searching for someone to buy this stuff from – why not have that someone be you?!
Incentives from SeneGence – SeneGence offers free trips, product,  and even cars as incentives! Plus, you get the opportunity to connect with some really wonderful women. Which leads me to the last reason why you should become a LipSense Distributor…
You'll have tons of support – I know this sounds biased, but I truly think my team is the best and we're here to help you be successful at this. I have been floored at how supportive my team is – from time to advice, to resources. For example, my "Upline" is not only a genuinely caring person but a successful blogger + mastermind at online marketing (not to mention one of the top distributors in all of SeneGence)! I myself built a profitable blog/business over the last year while being a brand new mom AND working outside of the home; I've learned so much about social media and marketing and I am ready to share what I know with you. All that to say, if you sign up as a LipSense Distributor with me, you not only get me as your #1 fan/cheerleader, but you'll also have access to the support, expertise, experience, and knowledge of the other amazing gals on my team! We got you : )
How To Become A LipSense Distributor + Make Money From Home:
If you're ready to invest in yourself and get started as a LipSense Distributor, follow the steps below.
Step 1:
Head over to SeneGence.com.  Click on "Click here to sign-up now":
When asked for your Sponsor's Distributor ID Number enter 445440 (that's me!).
You will also click "Individual Account".
Confirm that, "yes," I (Ashley Samadani) am your sponsor. Welcome to my team!
After you confirm, you will be directed to a screen where you'll enter all of your contact information.
Put your first and last name as your "fictitious business name". This is just the name SeneGence makes your commission checks to.
Click that you want the new distributor package ($55).
Voilá! You're an official LipSense Distributor!
Step 2:
I'll get an email from SeneGence that you joined my team and I will help you get started! You will then have access to my private Facebook group and other materials to help you get off to a running start!
Bonus:
When you sign up under me and place your first order, you will receive a free color of your choice!
Ready to do this?
Join here & enter ID #445440 – I got you!
If you have other questions about becoming a LipSense Distributor please enter your email below and I'll send you a packet with detailed info on SeneGence's  commission structure (AKA how you'll make your money) as well as Frequently Asked Questions about becoming a LipSense Distributor. 
You can also comment on this post with any questions you have and I'll get back to you : )
I can't wait to get to know you and help you achieve your goals!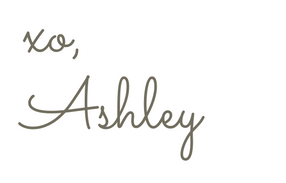 Check out LipSense and SeneGence products, and be the first to know about my  frequent Giveaways and SALES over on the Taylor-made Beauty Facebook Group: