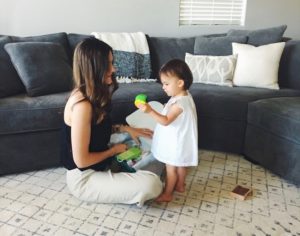 Call me ignorant, but I did not realize just how much CRAP is put into a lot of the products out there on the market for babies and toddlers. Mainstream baby products contain numerous toxic ingredients that will enter your baby's body if used or actually ingested, not to mention toddlers who are putting stuff in their mouths ALL. THE. TIME.  I feel like I've  been cognizant of trying my best to avoid buying things for Taylor that might be toxic, artificial, and generally not healthy for human beings, let alone little ones, but honestly I haven't really had the time to do my due diligence on each and every product I've purchased… #momguilt
Now That I Know Better
Thankfully, I discovered a company whose purpose is to make it easier for busy moms (aren't we all!) and moms-to-be to give themselves and their family the healthiest products, at really good prices, while doing all the vetting and research for us on the back end! 21 Bundles is a personalized subscription box service that delivers baby/toddler products that are sustainable, ethical, and most of all HEALTHY while still remaining super cute, relevant and fun. I LOVE mail like this! The best part is that you can rest assured no product 21 Bundles delivers will contain any of this junk: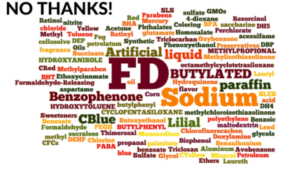 How 21 Bundles Works
Tell 21 Bundles your stage (or baby's age)
Each Bundle is ta[y]lored (had to!) to your baby or toddlers age with all natural products. Each and every product in the bundles must meet or exceed these stringent regulations before being considered for and curated as "the healthiest" of products out there for little ones.
Every bundle (4-7 full-sized products along with stickers, samples, and coupons) is delivered in an eco-friendly box packed with safe and chemical free goodies! For example, the cute little owl stroller toy Taylor received in her 14-month-old bundle is made from fair trade certifiably organic Egyptian cotton and chemical free dyes!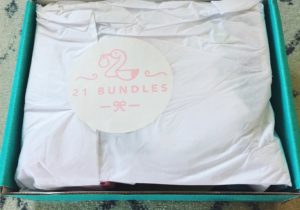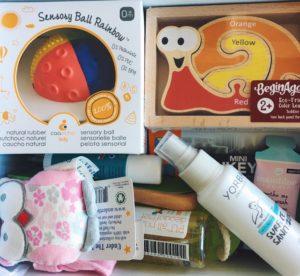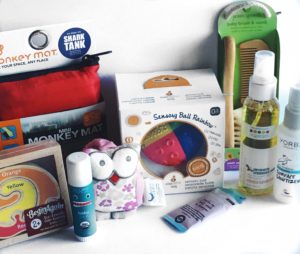 Our first bundle was truly loaded with goodies relevant to Taylor's and stage! Her favorite from the get was definitely the Rainbow Sensory Ball; much to my dismay her delight it has a very, shall we say, distinctive squeak to it; it's a go-to toy for her now, but at least I don't have to worry when she mouths it!  Personally, I am anxious to use the Monkey Mat (as seen on Shark Tank!) for backyard and park picnics/concerts this summer, and I'm definitely stashing the non-toxic surface sanitizer in my Toddler Restaurant Essentials Kit.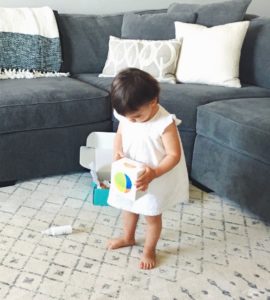 You can learn more about any product sent to you in your own bundle, or order other healthy family and baby products by visiting the parent site to 21bundles, www.healthiest.io.  From here on out, I'm definitely saving myself the trouble of researching on my own and using this site as a resource.
What do you think of this concept? Pretty awesome, right?  Would you try something like this out for your own babe or as a gift? Right now, you can get 20% off your first bundle using code TAYLORMADEMAMA at check out! 
Hope you love your experience with 21 Bundles it as much as we did!
Thanks to 21 Bundles for sponsoring today's post.  Please know that I only recommend products and resources I truly believe in.
Other Ta[y]lor-made Mama posts you may be interested in:
"Pin Me" on Pinterest for later: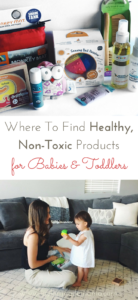 You may also like: