Thank you so much for your LipSense order!
Next steps:
You can expect an email invoice from me via PayPal within the next 24 hours.
 Please ensure that your address is updated/correct in PayPal as that is the address I will ship your LipSense colors and/or other SeneGence product to.
Once I receive payment, I will ship your product to you asap – faster if it's an item I have in my personal stock already : )
In the meantime:
Please email me (ashley@taylor-mademama.com)  or check out my Facebook Page (Taylor-made Beauty) if you have any questions. You can also watch an awesome "how to apply LipSense" video HERE.
Here is some useful information in regard  to applying LipSense to maximize it's staying power: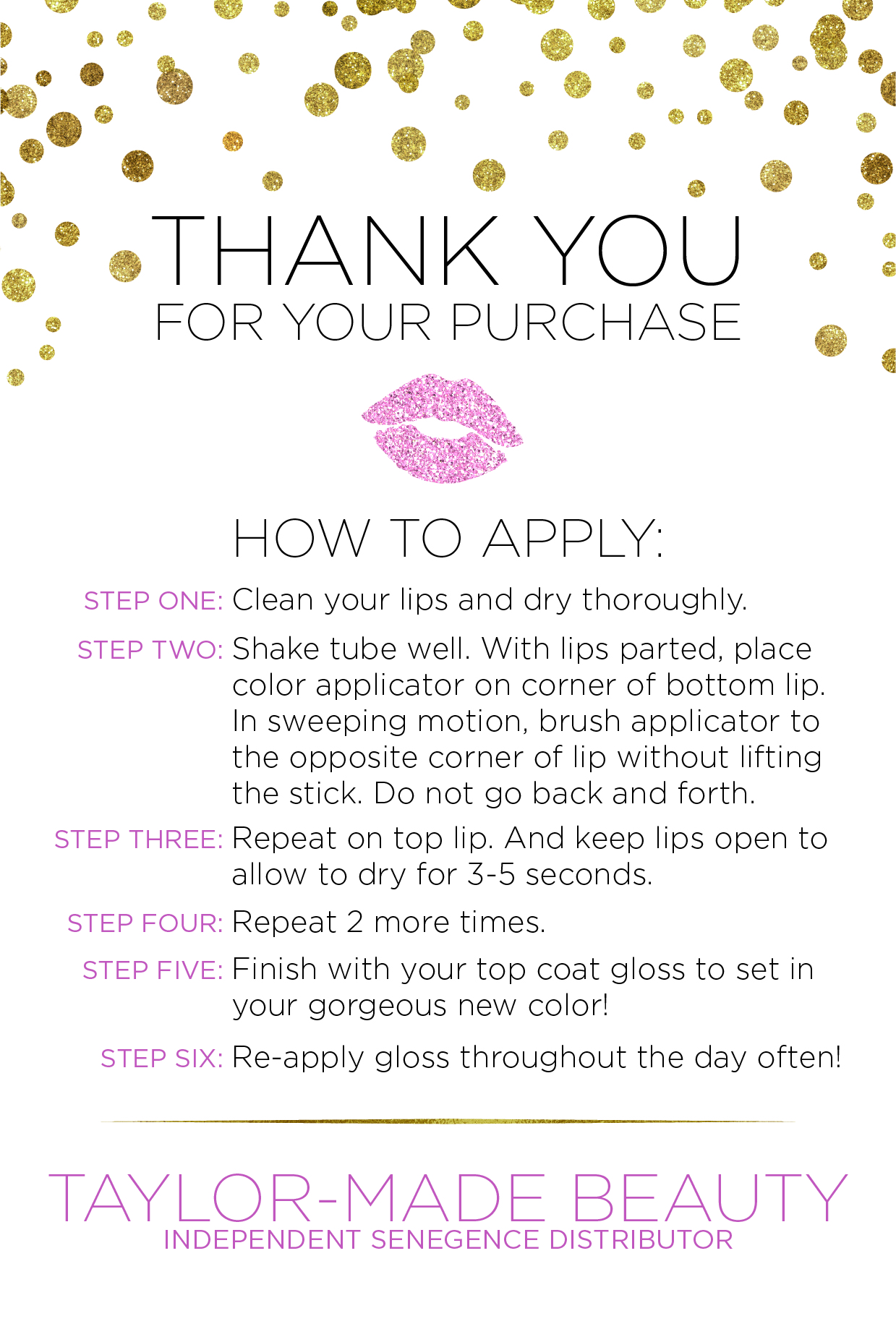 You may also like: