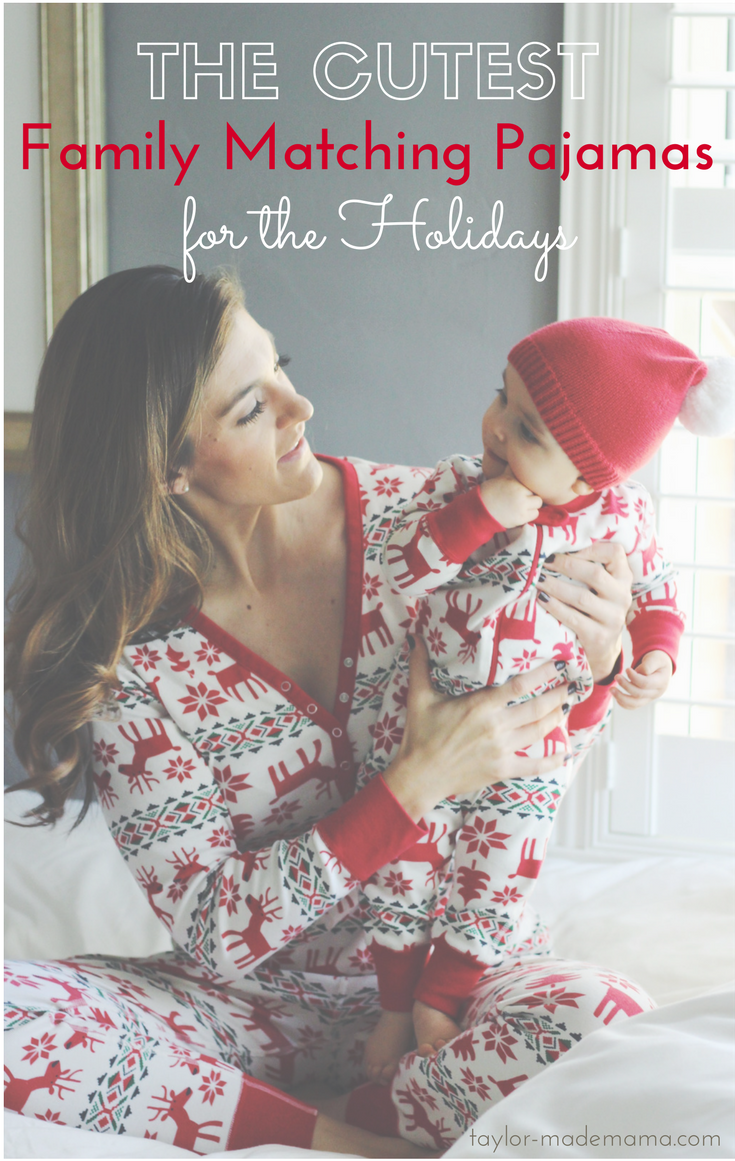 You guys, I don't know what's gotten into me…but I've gotten into coordinating, matching, and twinning with my family. I swore I wouldn't be that mom but I'm totally owning it, and Christmas is no exception! While I couldn't find an adult-sized taffeta dress to twin with Taylor's dress at church on Christmas Eve, I did find the CUTEST matching family pajamas for the holidays.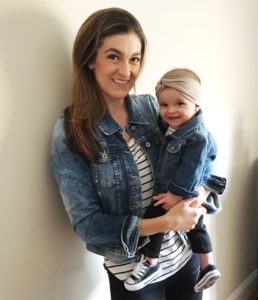 After getting my husband to agree, although I'm not completely sure he knew what he signed up for, I could not resist ordering Matching Family Christmas Pajamas from Hanna Andersson for Taylor's first Xmas morning.  I mean, how cute are these?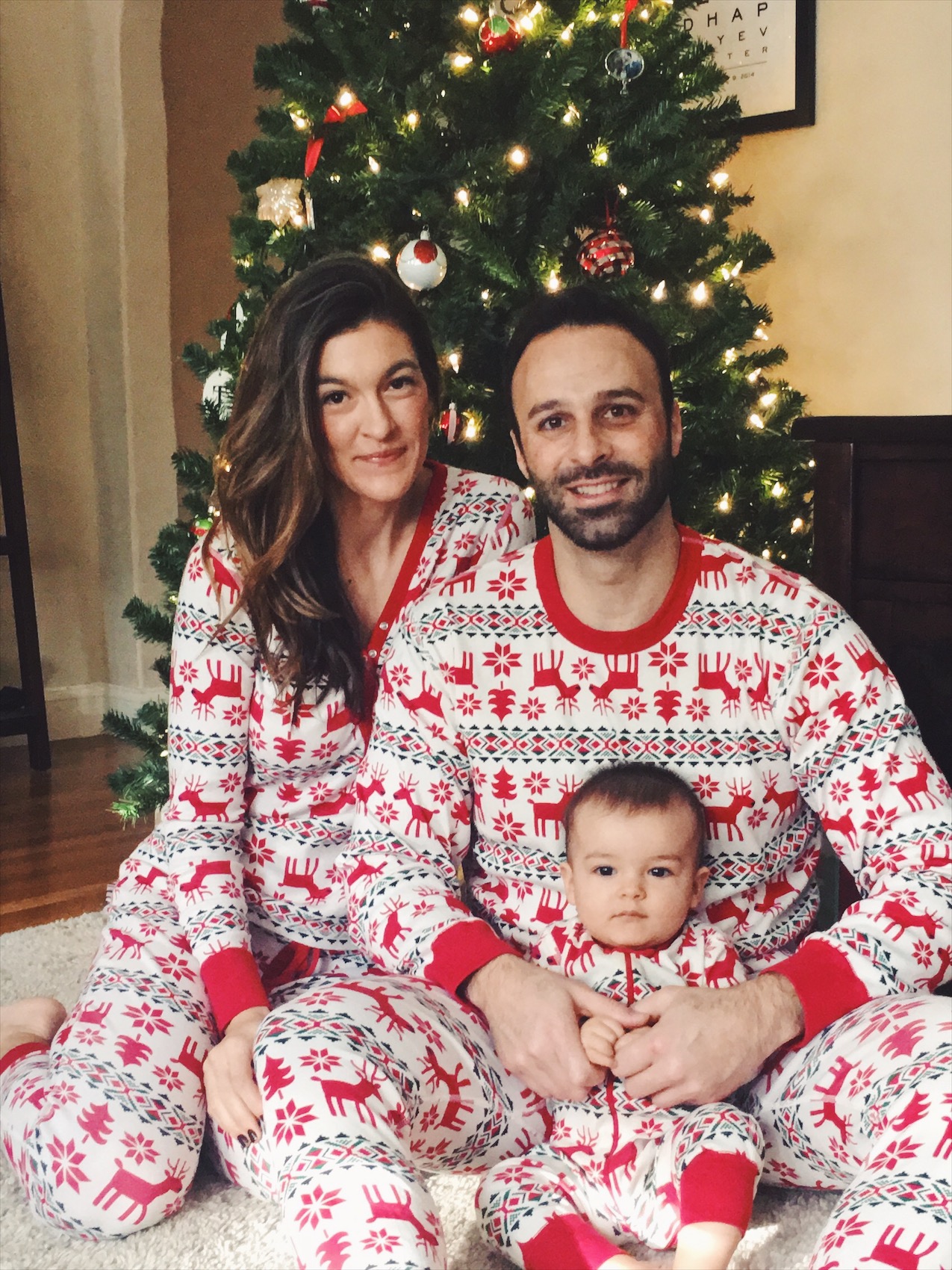 AJ and I are plannign to wear the same "Dear Deer" pajamas as we did for Taylor's First Christmas this year (see our 1st Christmas Gift Guide HERE); They were already out of stock in several sizes and patterns when I bought T's bigger size for Christmas 2017 (featured on the cover their latest catalog, go figure!) so make sure to get over to Hanna Andersson asap if this is a tradition you have or want to start with your family too and you want a specific style!
Here are some of the other Matching Family Pajama patterns I'm dying over:
I might take advantage of their upcoming sale to buy another, larger, pair for Taylor next year so that we don't have to buy a completely different set for next year. Or maybe we will sport a new family ensemble next year! It's so fun to start building family holiday traditions like this together.
What are your favorite family holiday traditions? Would you wear matching pajamas like these?
You may also like: