Hey mamas!
I can hardly wait to tell you about this awesome service I was recently introduced to, Baby Bin. It's convenient, useful and simply fun. This is the perfect service for busy mamas who value usefulness, relevance and quality yet don't have the time to run around to a million stores – we'd rather be spending that time snuggling our babies, am I right? As a busy new, working mom, I'm all about online shopping and time saving services (hello Instacart, Door Dash, Amazon Prime, etc.) and Baby Bin fits the bill.  Baby Bin is a personalized online shopping service wherein a personal shopper (a real life, experienced mama) selects age/developmentally appropriate products for your baby that are shipped directly to your doorstep. It's like Stitch Fix for mamas + babies. I'm absolutely LOVING this concept right now.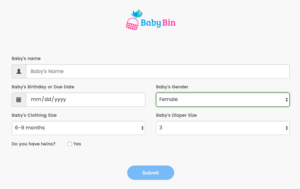 How It Works:
To get started, you enter some information about your baby so that your personal shopper can select items that would be particularly useful for his or her age and stage. You will be sent an electronic preview of the items selected, and get to decide what you want sent directly to your home and what you could do without. You only pay for the items you choose to keep! If you end up deciding that you don't want to keep anything that is sent to you, Baby Bin has a FREE shipping and return policy for 30 days.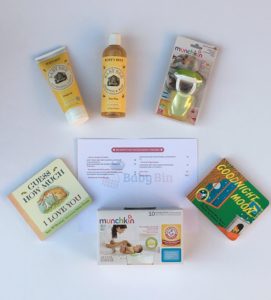 What I Kept:
Of the many recommended items in my online preview, I chose to have the following six shipped to us: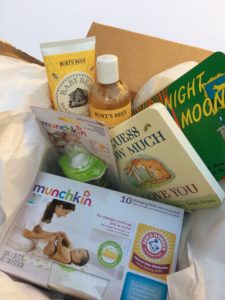 My favorite item and one wish for next time:
My favorite item so far has been the Munchkin baby food feeder – I had never seen this product before, and the timing was spot on as I began introducing solids to Taylor two weeks ago. I put a piece of banana into the feeder the other morning and she seemed to really enjoy gumming it. The only thing I thing negative I can say about my experience with Baby Bin was that I wish that there had been some toy/activity options presented – hopefully next time!
I look forward to our Baby Bin personal shopper introducing us to other useful brands and products, as well as sending practical items I would need to buy anyway – all without having to give up any of my precious time with sweet T. I can't wait for next month's Baby Bin!
Want to give Baby Bin a try this month? Click this link to get started!
If you order a bin, I'd love to hear your thoughts!
This post contains affiliate links. All views and opinions are, as alway, 100% mine.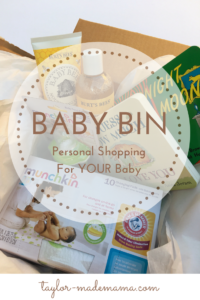 You may also like: