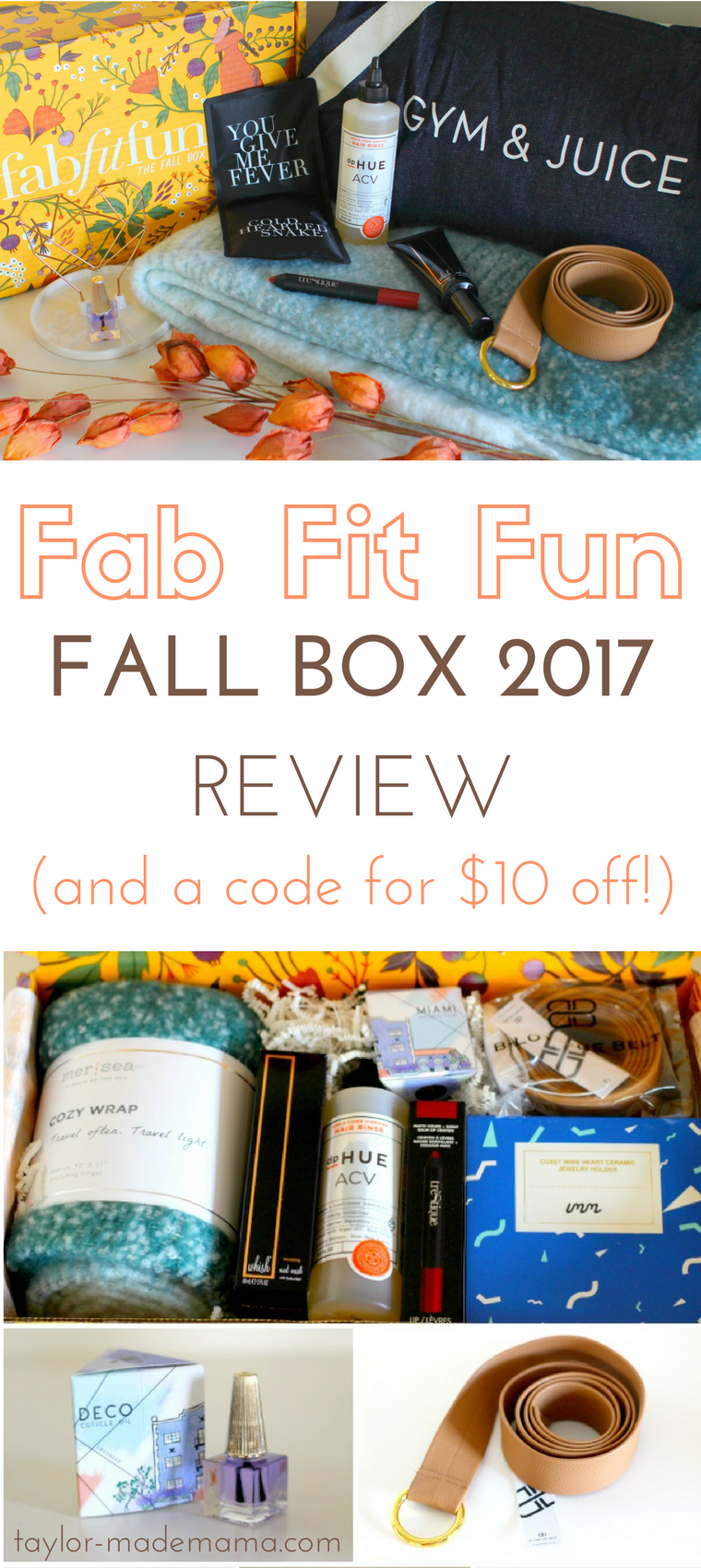 Thank you to Fab Fit Fun for gifting me the Fall Box for review.
The Fall 2017 Fab Fit Fun box has arrived and once again I'm super excited to share what's inside with you! Fall is pretty much my favorite season, plus my (34th?!?!) birthday is in October, so this box was perfectly timed.
So far, as a #fabfitfunpartner, I've received the Spring, Summer, and now Fall 2017 Fab Fit Fun boxes and each time I have honestly been wowed with the VALUE;  I seriously think to myself, "how do they get away with including this much quality product for THAT price??".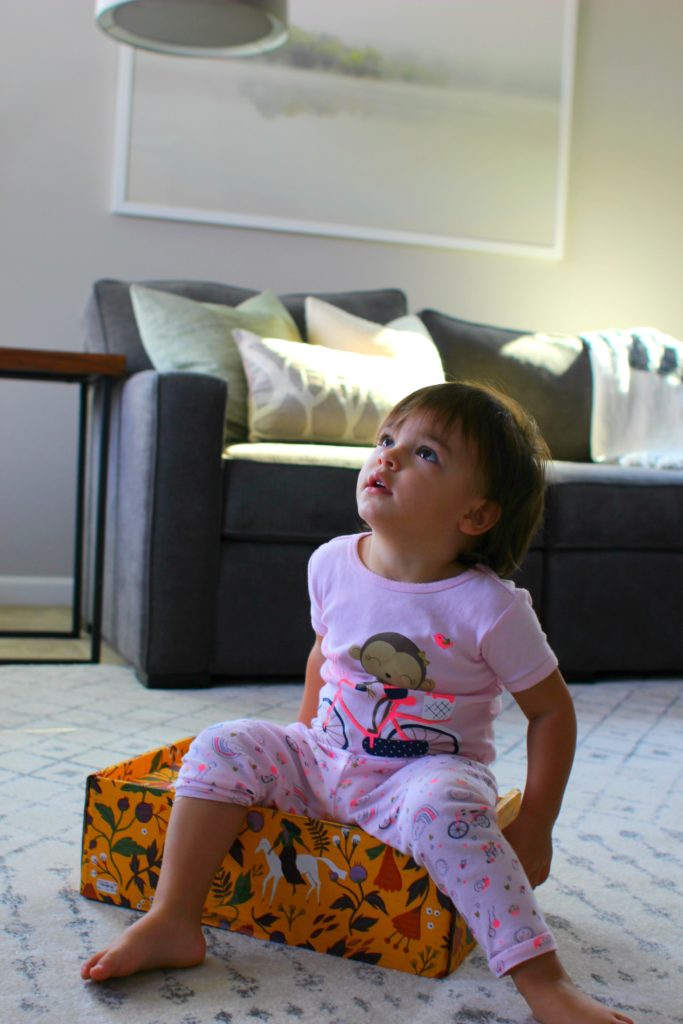 What's So Great About Fab Fit Fun Subscription Boxes?
If you aren't yet familiar with Fab Fit Fun, how it works, and why you'll love it too, allow me to break it down : )
Each box costs $49.99  for over $300 worth of product (but read on for a code to get $10 off that price + free shipping!)
Boxes ship out seasonally and are chock full of full-sized fashion, health, beauty and fitness goodies – the latest and greatest for that season.
 Not only do you get a box filled with awesome goodies but, as a subscriber, you also get access to FabFitFun TV! Fab Fit Fun TV is a free service (for subscribers) through which you get full access to on-demand videos from the top fitness trainers in the world. Hello, workouts during naptime!
Fab Fit Fun is ranked #1 in subscription boxes. I'm sure you can already see why! I honestly have not found this kind of value in any other subscription box I have had the chance to review.
Us mamas deserve these affordable pleasures/treats to look forward to, am I right?
What's in the Fab Fit Fun Fall 2017 Box?
I don't want to be a complete spoiler alert, so here are just a few of my favorite items from this season's Fab Fit Fun box (+ their retail value which alone total $246.50 – whoah!!)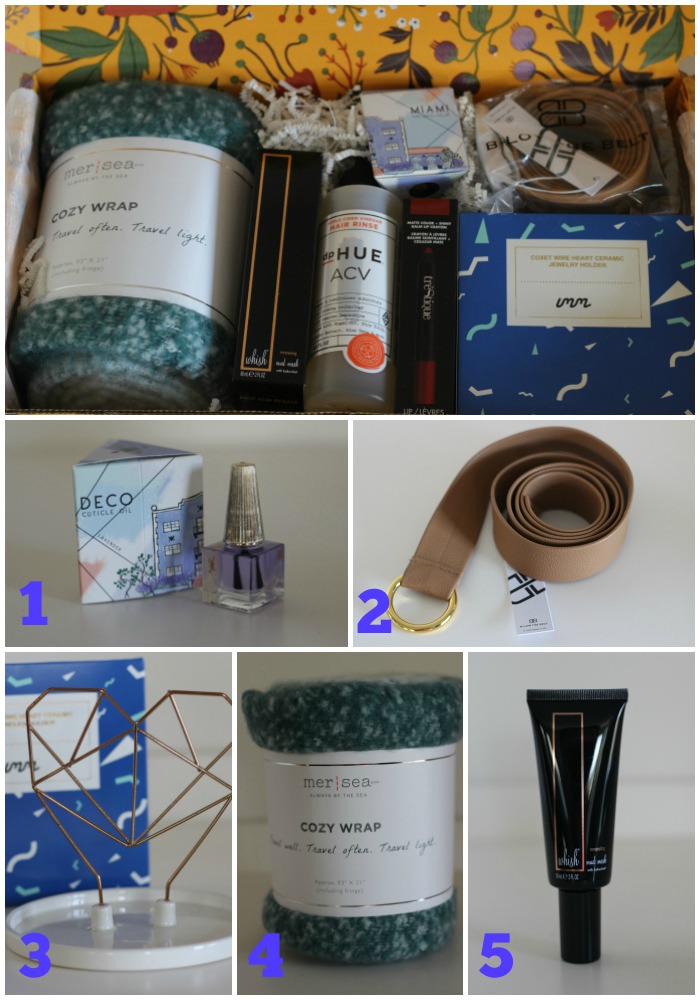 Deco Cuticle Oil (retail value:$12.50) – I use this before my DIY shellac manicures. It smells super fresh, and the packaging is just too cute : )
B-Low The Belt (retail value $55) – the camel color matches these quintessential fall boots I scored during the Nordstrom Anniversary sale PERFECTLY.
Living Coxet Wire Heart Ceramic Jewelry Holder (retail value $33)
Mer Sea Cozy Wrap (retail value: $98) – it's still hot here in Sacramento, but I wore this around the house for about 5 minutes and it's super luxurious, soft and cozy.
Whish Renewing Mud Mask (retail value:$48)
Great stuff, right??
Ready to get your own Fab Fit Fun Fall 2017 Box? Click HERE and don't forget to use discount code: TAYLORMADE to snag a box for only $39.99 (and free shipping!).
Let me know what you think, and ENJOY!