I was quite surprised to discover that Taylor already had two teeth buds popping through at only 3.5 months old! The perma-spit soaked onesie and St. Bernardesque drool definitely clued me in that teething was right around the corner.
If your babe drools as much as my lil early teether does, then you know they can easily require 3-4 soaked top changes a day. Not the end of the world, obviously, but it's definitely a hassle to change out an entire outfit.
A better solution? BIBDANAS!
Bibdanas are much easier to swap out than going through multiple shirt/outfit changes – simply snap on and off.  Plus, I feel they add a little bit of flare to even the simplest of outfits. Throw one of these over a plain onesie and, voilá, your babe is stylin'! These are definitely a must-have baby item.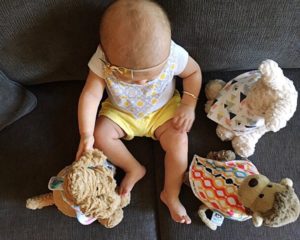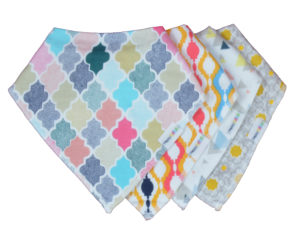 Happybébé makes SUPER soft and absorbent bandana bibs that also happen to come in incredibly cute patterns for boys and girls. They're by far my favorite bibdanas I've come across! Bonus – they are also very reasonably priced. I highly recommend picking up a 4 pack for your babe, or as a gift for someone else's. Happybébé bib bandanas would also be a unique, fun add-on to a baby shower gift for a mama-to-be.
Our babies are gonna drool, so why not let them do it in style?!
Starting today, you can receive 10% off all Happybébé products on Amazon using the promo code MYBEBE10.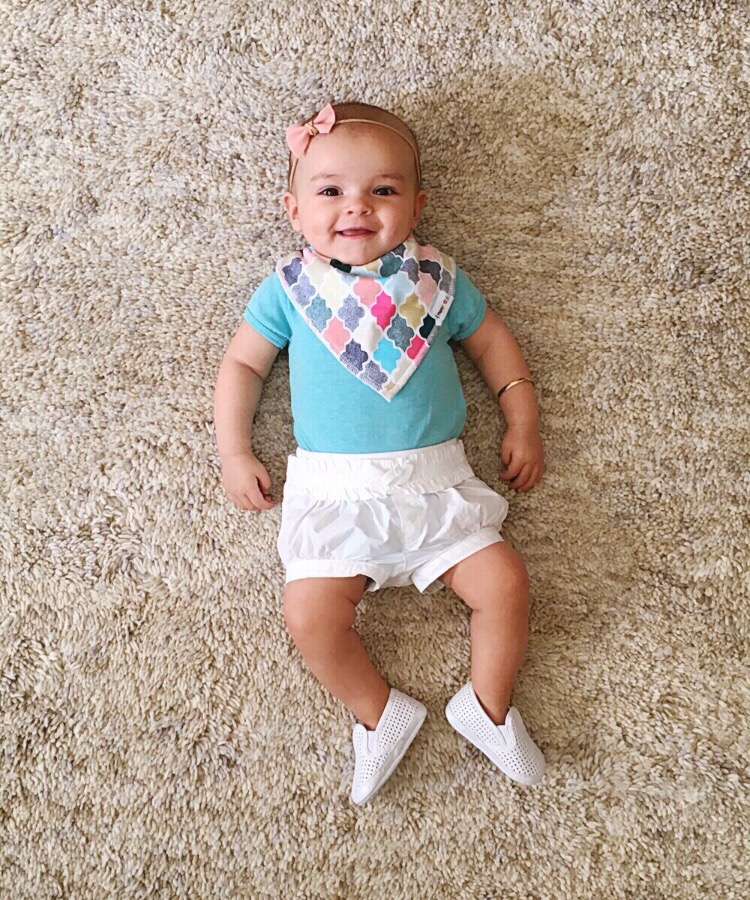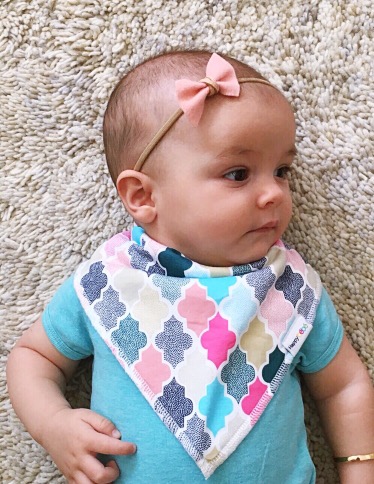 Thank you to Happybébé for sending us these adorable bibdanas, just in time for my early teether –
We LOVE them!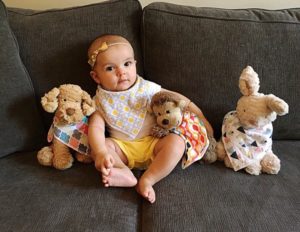 Taylor's headband: Hello Kait
Onesies and Shorts: Gap/Old Navy
Shoes: Old Navy
Stuffed animals: Jellycat {see below}
You may also like: