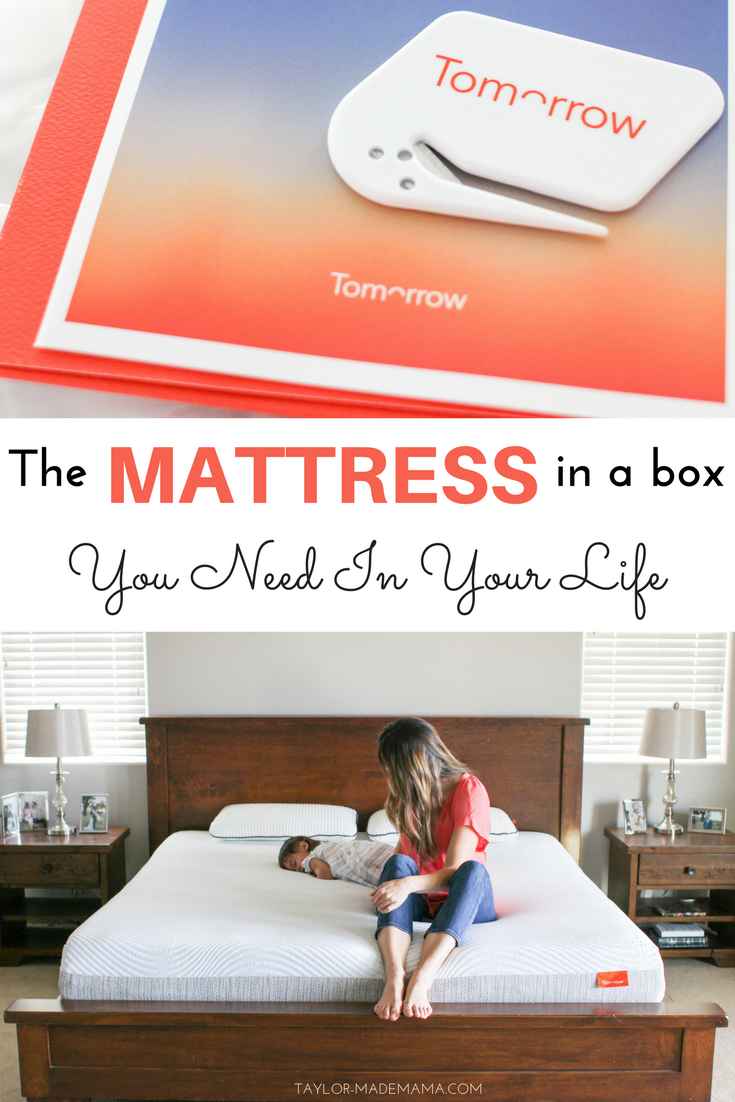 Thank you to Tomorrow Sleep for sponsoring this review post. All opinions are my own.
Are you in the market for a memory foam hybrid mattress but not sure where to order one, or if the claims the online retailer makes can be trusted?  Are you, like me, a TIRED mom, in search of a way to maximize the sleep that you can squeeze in! Well, I'm here to tell you about the best hybrid mattress I've ever slept on. My husband and I have ordered mattresses from three different online mattress retailers and this one takes the cake for sure. We actually returned one and replaced it with a Tomorrow Sleep mattress because we loved it so much!
As a busy mom, attempting to keep up with a VERY energetic toddler, this blog, and a quickly growing LipSense business, sleep is one of my most treasured resources. A good quality mattress where I can catch the most comfortable, restorative Z's possible is paramount!
I also happen to have a TERRIBLE back; In college, I herniated two discs in my lower back (L5 and S1),  bulged a disc in my neck (T2) during my CrossFit days,  and things have never been the same. Despite lots of PT and consistent maintenance work, I still struggle with chronic pain.  I have been on the hunt for a mattress that actually helps my back for YEAR – hence all the online ordering! I actually delayed in writing my review post because, ironically, the day our Tomorrow Sleep mattresses arrived I reaggravated my lower back and didn't feel I could give an honest review until I was feeling better.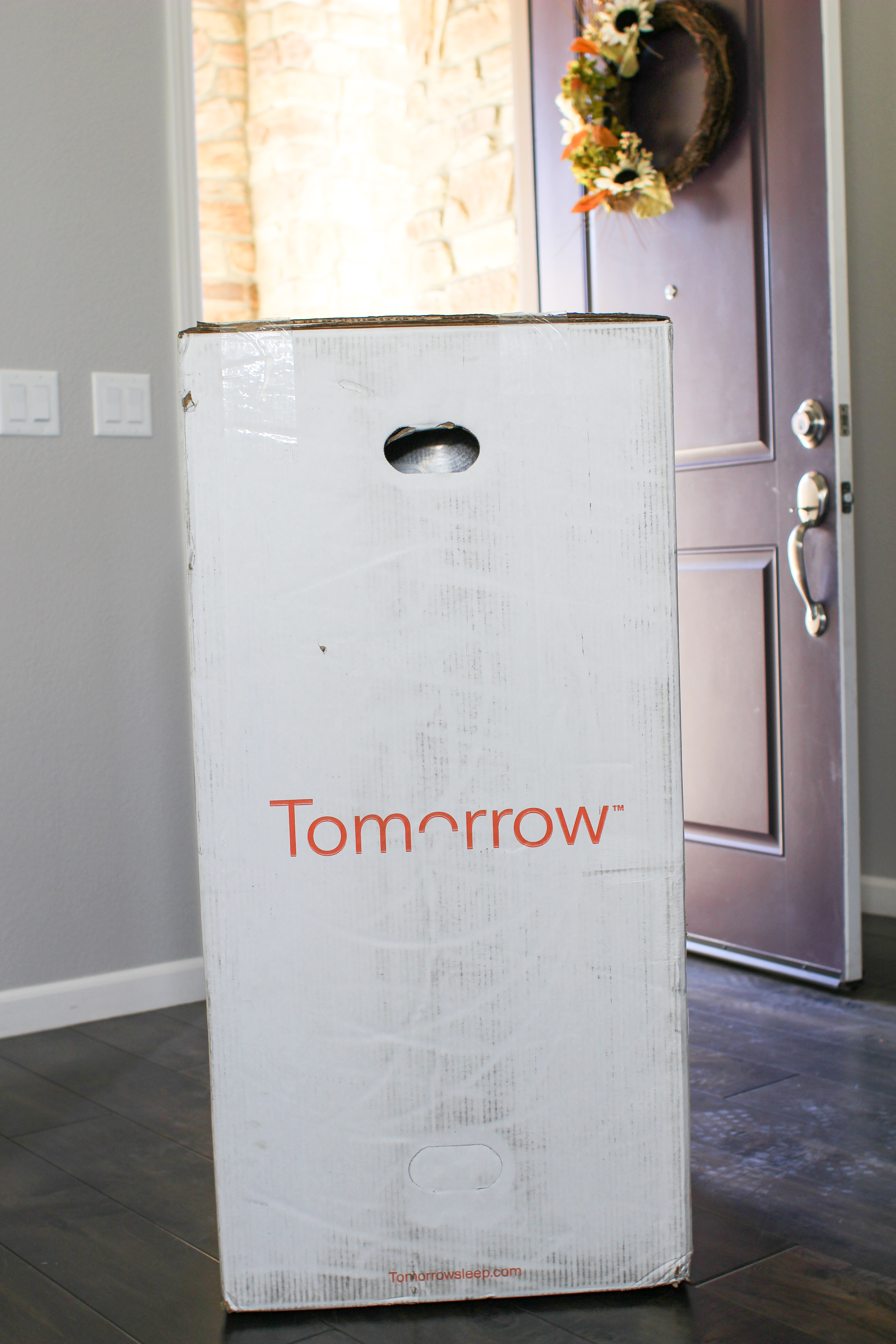 Fortunately, I think that this hybrid mattress was a catalyst for my back healing more quickly than expected…
Tomorrow Sleep actually has an entire system, based on science, designed to help you sleep your best. From that system, I chose to review both Tomorow Sleep's Medium Soft (our King bed) and the Medium Firm (the daybed currently in Taylor's playroom) so that I could tell you about the difference.
The whole "mattress in a box" thing is really amazing to me – especially this mattress because it does actually have a coil system within it that work in conjunction with the memory foam to provide for a very comfortable, yet supportive mattress. Tomorrow Sleep includes a special tool that looks a bit like an envelope opener that you use to slice through the air-tight plastic packaging to release the mattress to expand within seconds!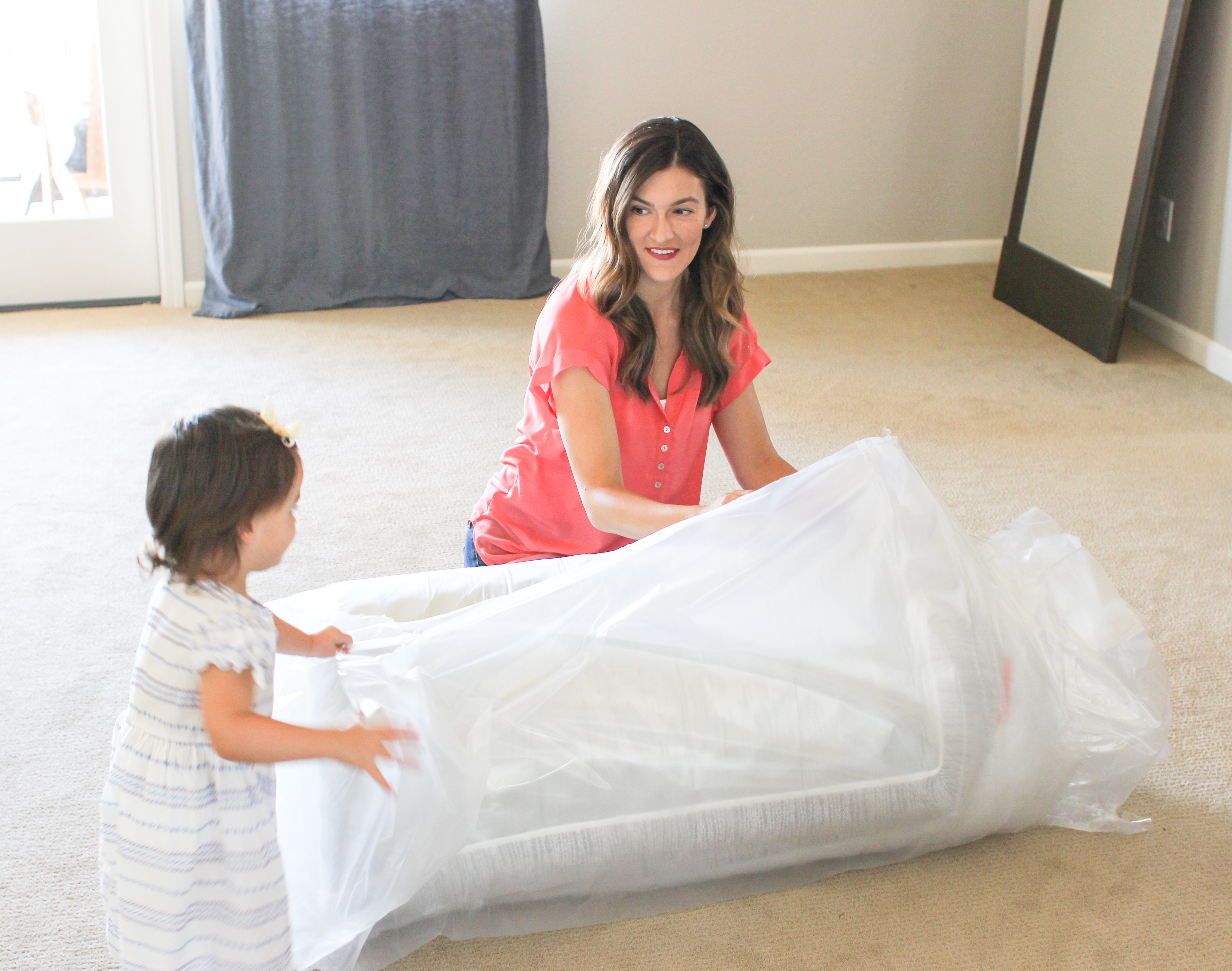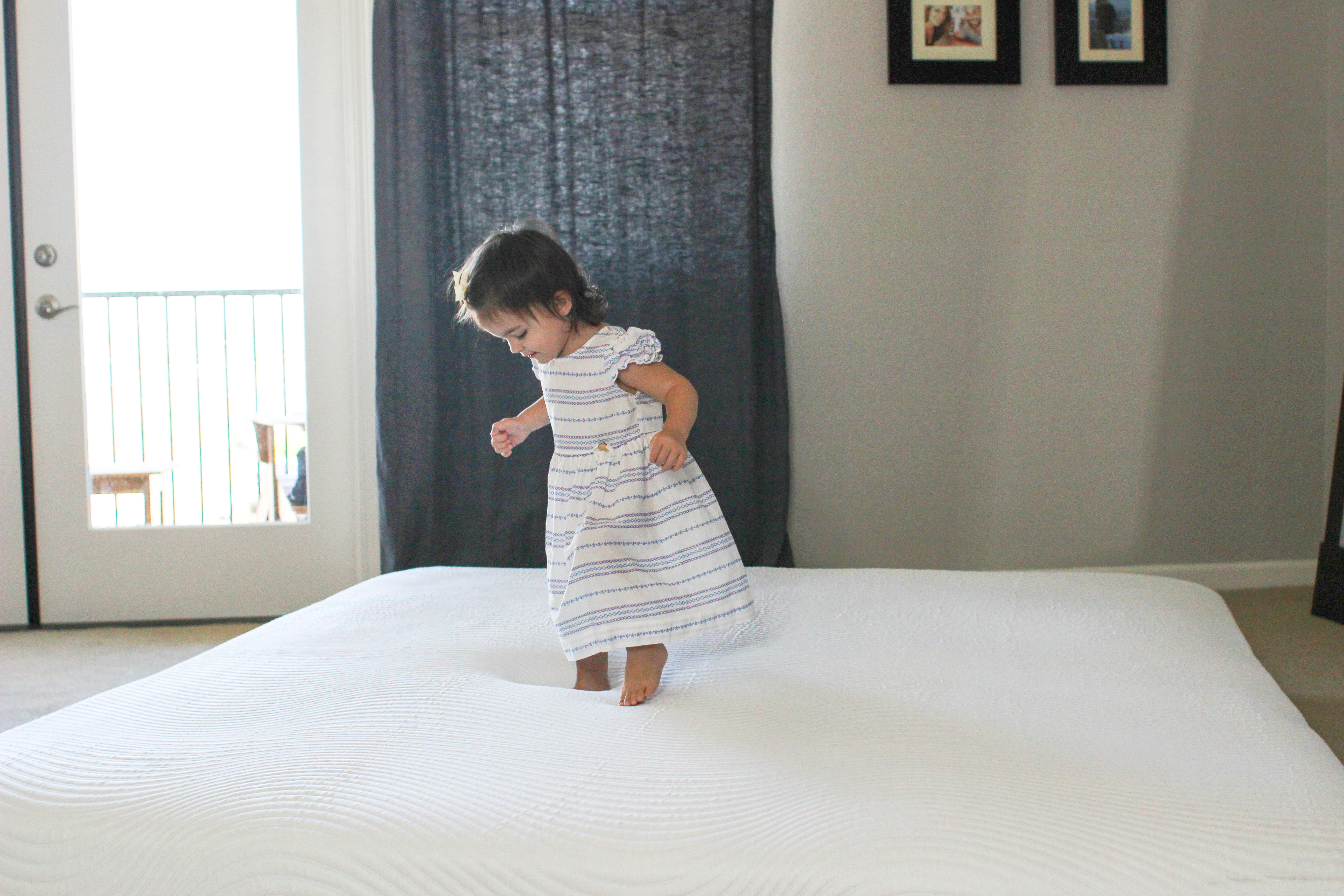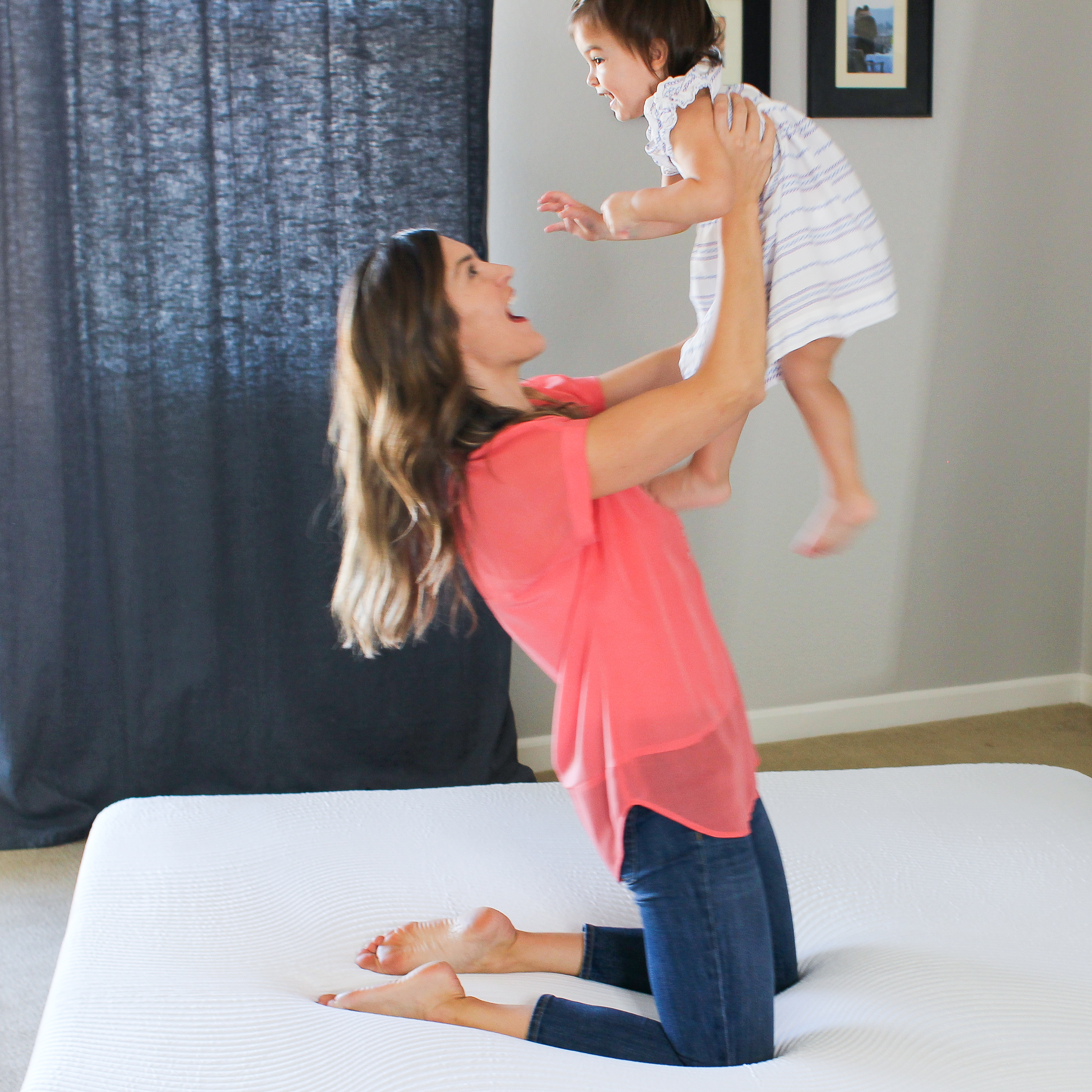 Tomorrow Sleep Medium Soft Memory Foam Hybrid Mattress:
My husband and I have both noticed that we are not tossing and turning at night anymore. Tomorrow claims that their mattresses help you to, "fall asleep faster and stay asleep longer."; I can attest that this is actually the case! I feel like the mattress molds to my body, yet has a "backbone" of support, if that makes sense. I've been waking up feeling more refreshed and energized over the past couple of weeks (despite getting far less than 8 hours) and I know that that is because I'm actually getting into the deep sleep and REM cycles that our bodies need to run optimally because I'm not tossing and turning anymore.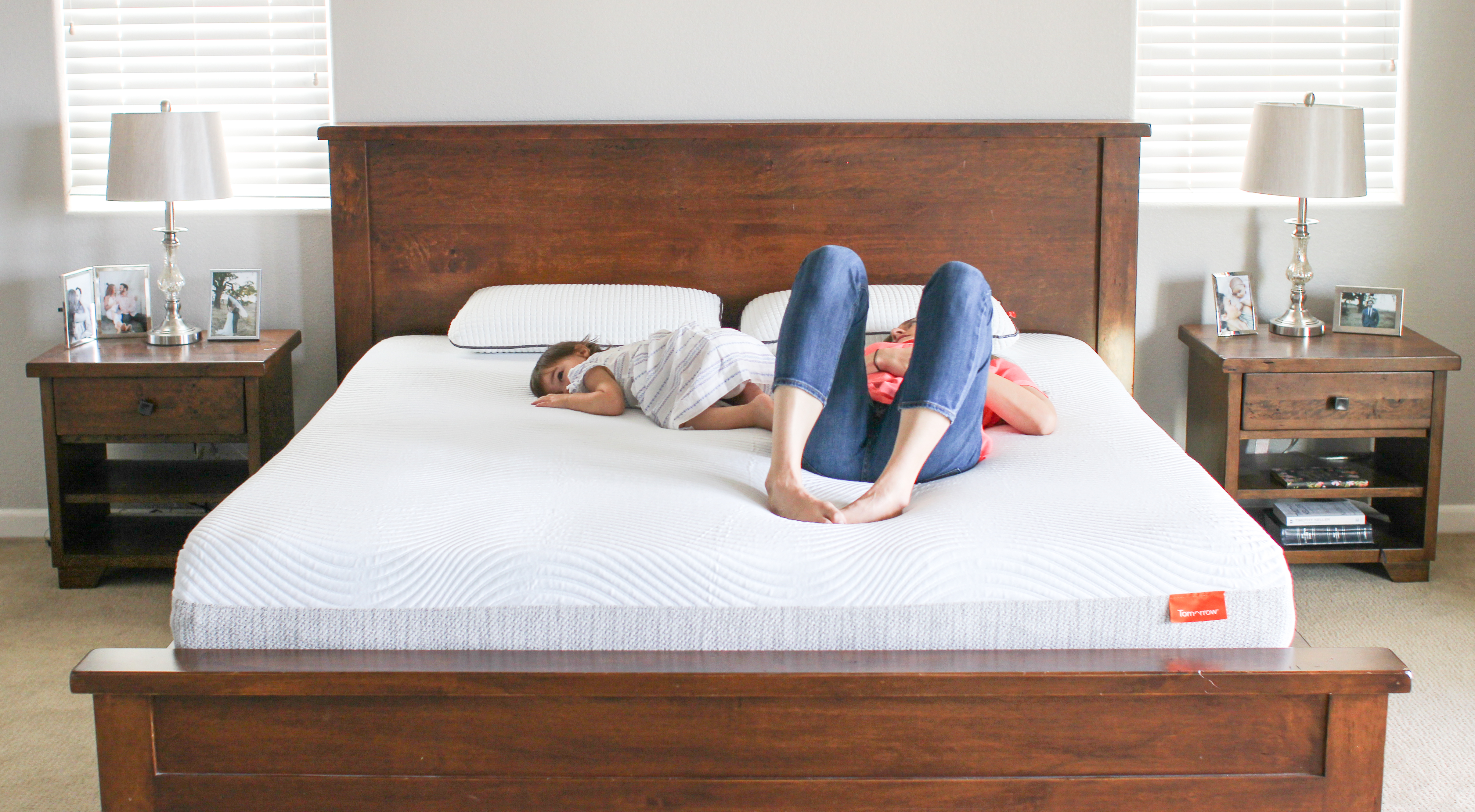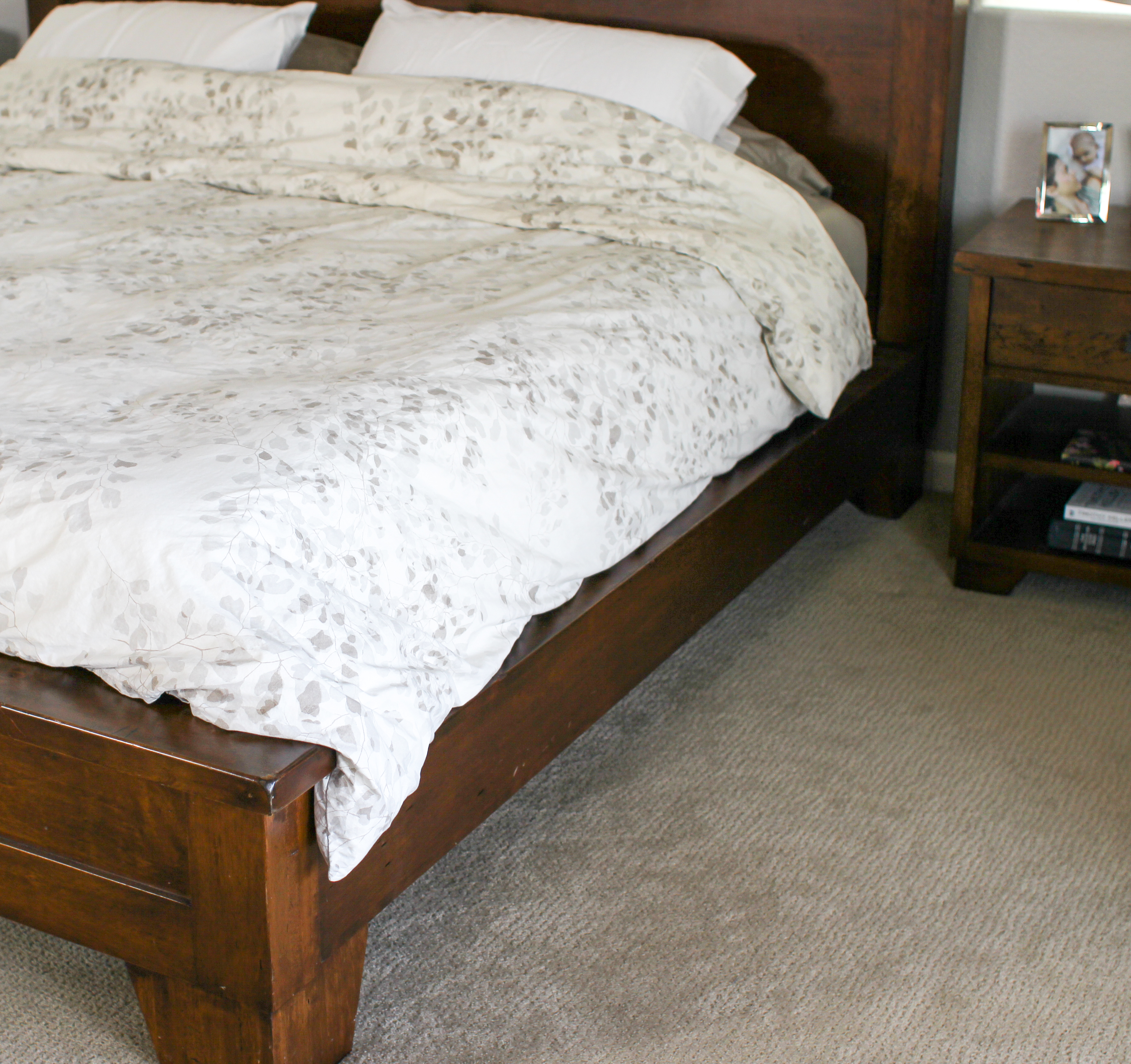 Tomorrow Sleep Medium Firm Memory Foam Hybrid Mattress:
We have the Medium Firm Memory Foam Hybrid Mattress on the daybed that is currently in Taylor's Playroom (stay tuned for our playroom reveal post!). This mattress will most definitely be her first toddler bed. I will likely start with this mattress on the floor, rather than an actual twin bed frame, but I haven't quite decided.
Full disclosure: when my husband snores, I immediately pack up (my pillow and monitor) and head out to the playroom to sleep on the daybed, so I actually have had a few nights rest on the Tomorrow Sleep Medium Firm mattress, in addition to many a Moana or Sing watching sessions with T during the day. I must say that, although we're sleeping comfortably on our King, I actually prefer the Medium Firm to the Medium Soft! The Medium Firm still provides the comfy, molding to your body effect of the Medium Soft but with a twinge more support. If I had to do things over again, I would definitely order a Medium Firm for our master bed.
The only negative I can mention is that the memory foam pillows we received did have a bit of a smell to them for the first week or so. I wouldn't say it was bad, but it was a noticeable earthy smell. I DO love that one side is nice and cool, and the other is super cuddly and comfy.
In conclusion, I would definitely recommend Tomorrow Sleep's memory foam hybrid mattress if you're in the market for a comfortable, supportive, affordable mattress made by people who truly care about getting you the sleep you NEED to thrive as a mom!
Guess what?? You can use code MAMA150 to receive $150 off any $500 purchase from Tomorrow Sleep (expires 12/31/17)!
You may also like: