This post contains affiliate links for your convenience. All the opinions are 100% mine. If you use a link to purchase an item you like too, thank you!
A baby's first Christmas is such a special time and even though they won't remember it, you will treasure the memories for the rest of your life. Picking out a few special gifts (and giving Grandparents the opportunity to spoil your babe with all the rest) is just one of the wonderful traditions of Christmas, like picking out the perfect 1st Christmas dress or starting an Advent calendar countdown as a family.  For Taylor's first Christmas (she'll be 8.5 months) I wanted to get her a few practical stocking stuffers, a couple toys she can enjoy right away, a few that she'll grow into in the next several months and one special/sentimental gift she'll appreciate at some point later. This gift guide includes gifts I have purchased for Taylor, gift suggestions I've given to her grandparents, and a few extra ideas I think would be extra special for your little darling's first holiday. I'm hoping you find some last minute baby girl gift inspiration for your or a friend's sweet baby girl.
P.S. If you still have some shopping to do for your hubs (or brother, BroFF, etc.), check out my Holiday Gift Guide For Him.
Happy shopping, mama!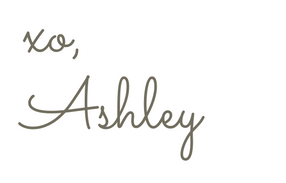 You may also like: